Lately I've been seeing tassels everywhere. Tassel shoes, tassel purses, tassel earrings, tassel belts.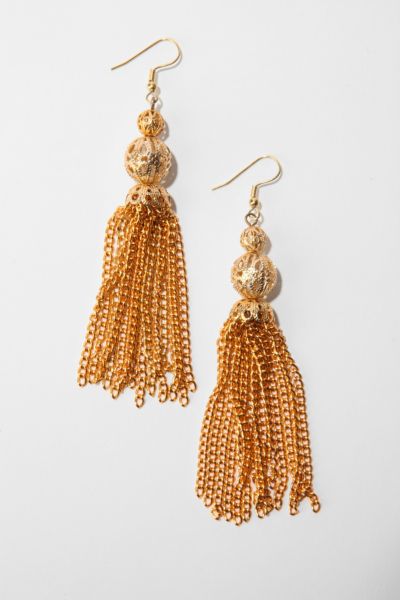 Therefore I decided to make my own tassel-- in the form of a necklace.
It was so simple!
All you need is a scrap piece of leather, some chain, sharp scissors, and a glue gun. I embellished mine with extra chain and a few washers. I also used embroidery thread to tie the necklace together, because I didn't have any jewelry supplies lying around.
I tried out different colors of leather as well. Next I think I'm going to try embroidery thread or chain, for two completely different looks. Tassels are so simple but kind of fun, don't you think?
Let me know if you'd like a step-by-step for making these tassels!